EMMAWiki
Jump to navigation
Jump to search
EMMA 2 - A MAGE-compliant system for storage and analysis of microarray data
Overview
EMMA 2 is a web-based system for management and analysis of transcriptomic data. EMMA 2 allows mapping of gene expression data onto proteome data or pathways and vice versa. It provides extensible analysis and visualization Plug-Ins via the R-language. EMMA 2 now supports the MAGE-ML XML-language for the interchange of microarray data. With EMMA you can do normalization of single and multiple microarrays and run statistical tests for inferring differrentially expressed genes. You can also run cluster analysis to find co-regulated genes.
Please have a look at the EMMA info website for general information.

If you have problems accessing EMMA due to a certificate error please have a look at these pages: Webbrowsers and certificate errors
Documentation
General
Other Issues
EMMA 2 is a free software and is distributed under the GNU General Public License (GPL). For more information about project setup, license, demo project, guided tour, workshops and PDF documentation, please go to the EMMA website.
Contact
Please send help requests, bug-reports and feature requests, or account requests to the EMMA mailinglist
History of EMMA developers
---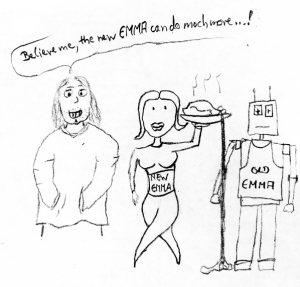 (C) Daniel Koch
---
Copyright (C) 2014, Center for Biotechnology, Bielefeld University