Main Page
Jump to navigation
Jump to search
BRF Software Documentation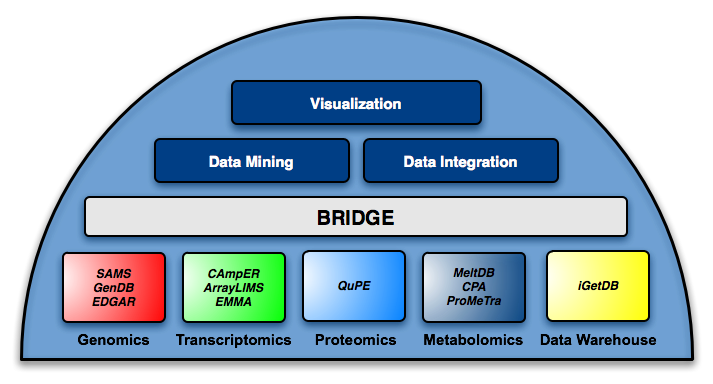 The following Wiki pages contain the documentation of the bioinformatics tools developed and provided by the team of the Bioinformatics Resource Facility (BRF) of the Center for Biotechnology (CeBiTec) at Bielefeld University.

If you have problems accessing our software due to a certificate error please have a look at these pages: Webbrowsers and certificate errors
---
All projects are managed via the General Project Management System. The following link contains the GPMS documentation:
---
The current installation and update mechanism is called General Installation System (GIS). The following link contains the GIS documentation:
---
Most of the above mentioned software applications rely on the O2DBI tool that is used to create an object-relational mapping automatically.