MeltDBWiki/UploadChromas
Jump to navigation
Jump to search
Uploading your chromatograms
Login to the your MeltDB project using your authorized account:
Make sure you have the rights to import experimental data. If you are unsure, please ask your project maintainer.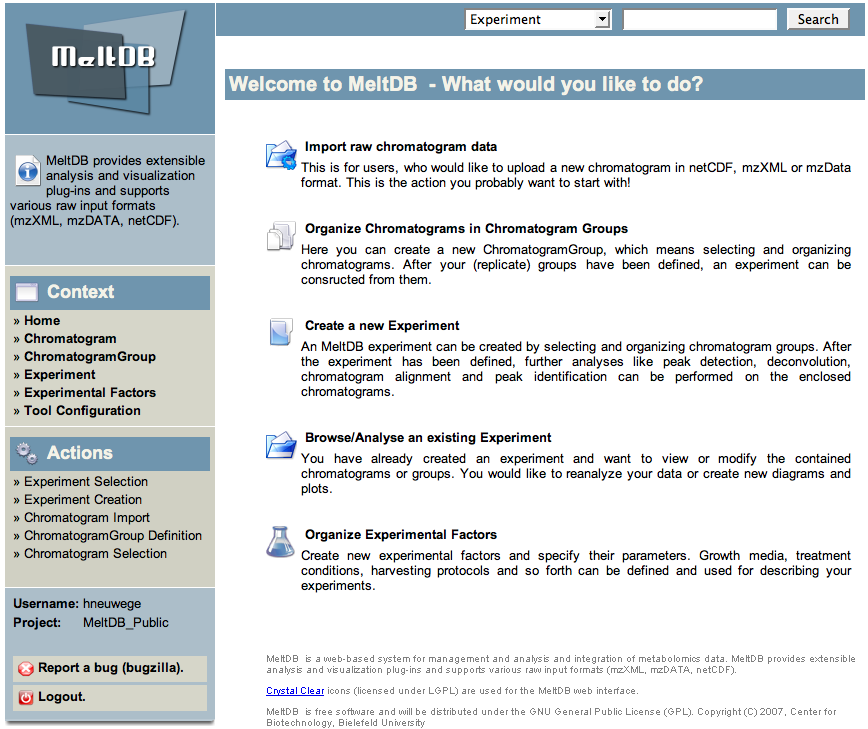 To import a single chromatogram, please select 'Import raw chromatogram data' from the start page. The chromatogram import dialog will show up.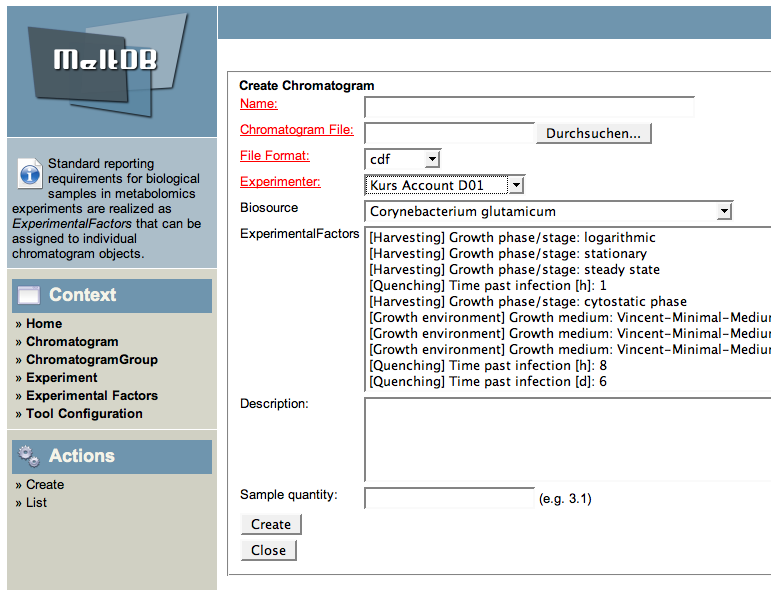 Enter a unique name for your chromatogram and select the file in netCDF, mzXML or mzData format in the file browser. Make sure that you select the correct file type from the drop down box. If possible, assign biological source and experimental factors to your chromatogram. You can use the description field to include additional notes in free text that describe your chromatogram in more detail. The Quantity field is meant to specify volumina or dry-weight of the sample and will improve the statistical analysis since normalization of metabolite concentrations can be performed across chromatograms. If not available, please enter 1. You can update and extend all entries later on.
Click the 'Create' button to upload your data and store it in the MeltDB database. Depending on your internet connection and the file size this may take some time. After your file has been uploaded, the chromatogram information will be displayed in the browser and you will be able to view e.g. the TIC of your chromatogram.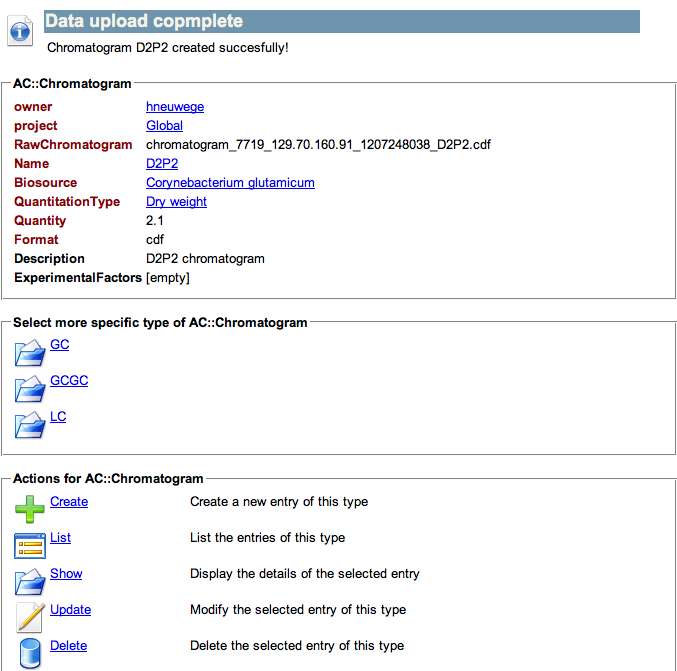 To upload the next chromatogram, click on 'Create' in the action menu to the left or go back to the main page context and select 'Import raw chromatogram data' again.